FeedWise for Horses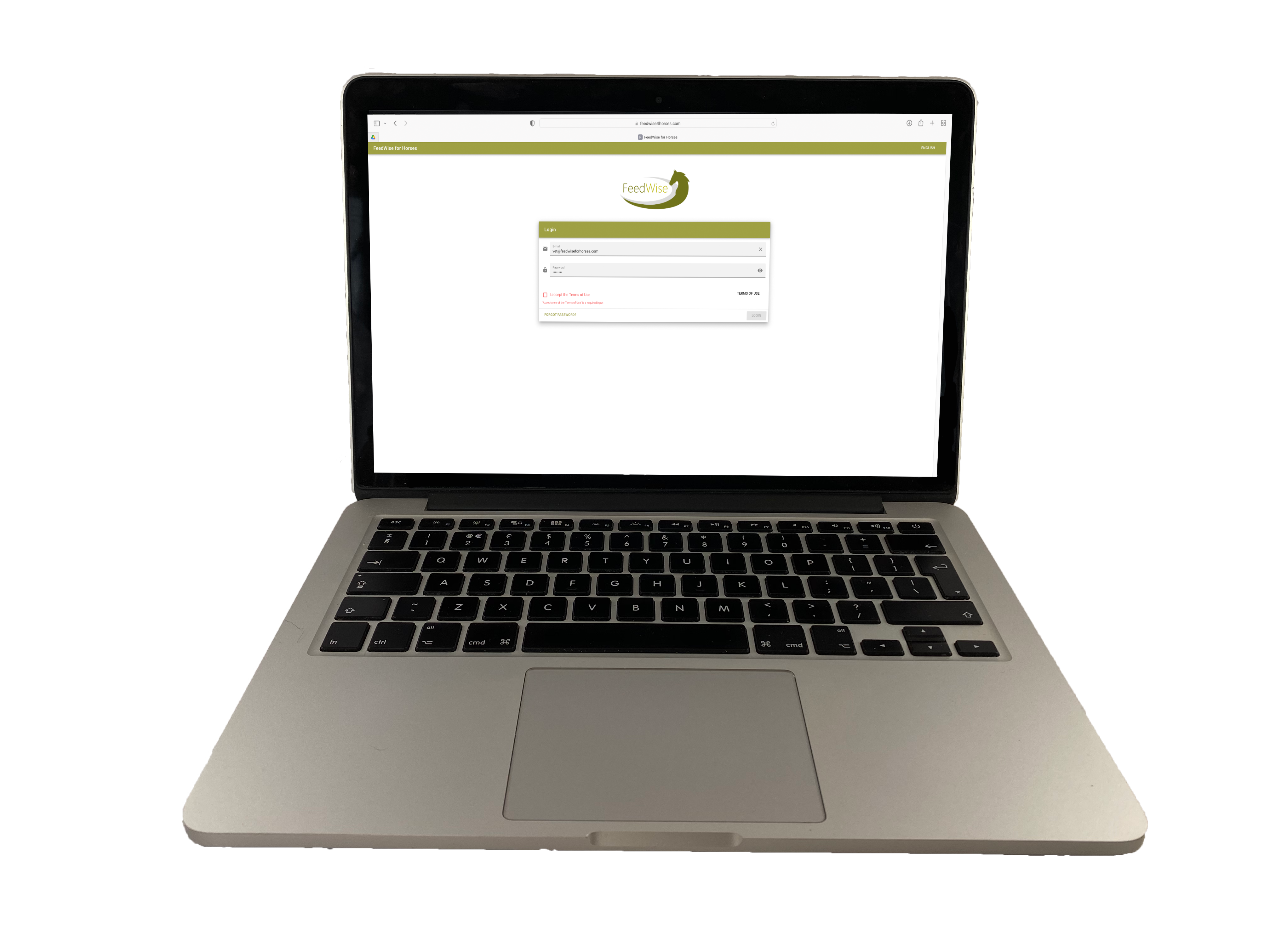 FeedWise for Horses is a web-based ration application for veterinary practices that makes nutritional advice for horses easy to integrate into business operations. In addition, FeedWise for Horses is also available for educational institutions. The ration application includes the following components:
Digital feed anamnesis form linked to a customer portal
Create, duplicate, evaluate and compare rations
Generation of a (selective) report
Independent expert & sponsored rations for various (disease) conditions, with additional information
Weight monitoring tool for weight loss and weight gain
Extensive, cross-brand raw material database
Ability to import a forage analysis
Multilingual: NL, EN, FR, DE, ES, HE (other languages possible)
FeedWise for Horses is already available in Dutch, the English version will become available in Q3/Q4 of 2023.
Would you like to receive a link to the demo video? Please contact us at contact@feedwiseforhorses.com
FeedWise for Horses is offered by Equivado Consultancy B.V.
Last modified: Tuesday, 17 January 2023, 9:44 AM